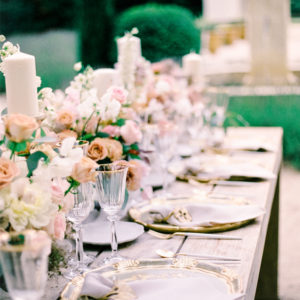 Un art de recevoir à la française est ici, synonyme de convivialité, chaleur et élégance. Un écrin de détails rustiques et chics, une subtile harmonie entre nature et raffinement, au sein d'un cadre végétal resserré, arboré de lavandes. Des détails de manufacture...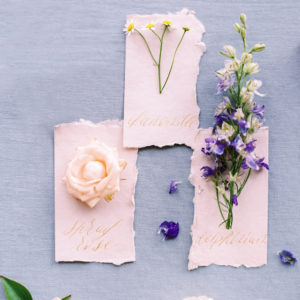 A l'approche de célébrations , dont notamment vos mariages, vous êtes nombreux et nombreuses à vous interroger sur le type de fleurs disponibles et leur aspect. Les fleurs embellissent considérablement toutes les occasions les plus sophistiquées, et même l'atmosphère...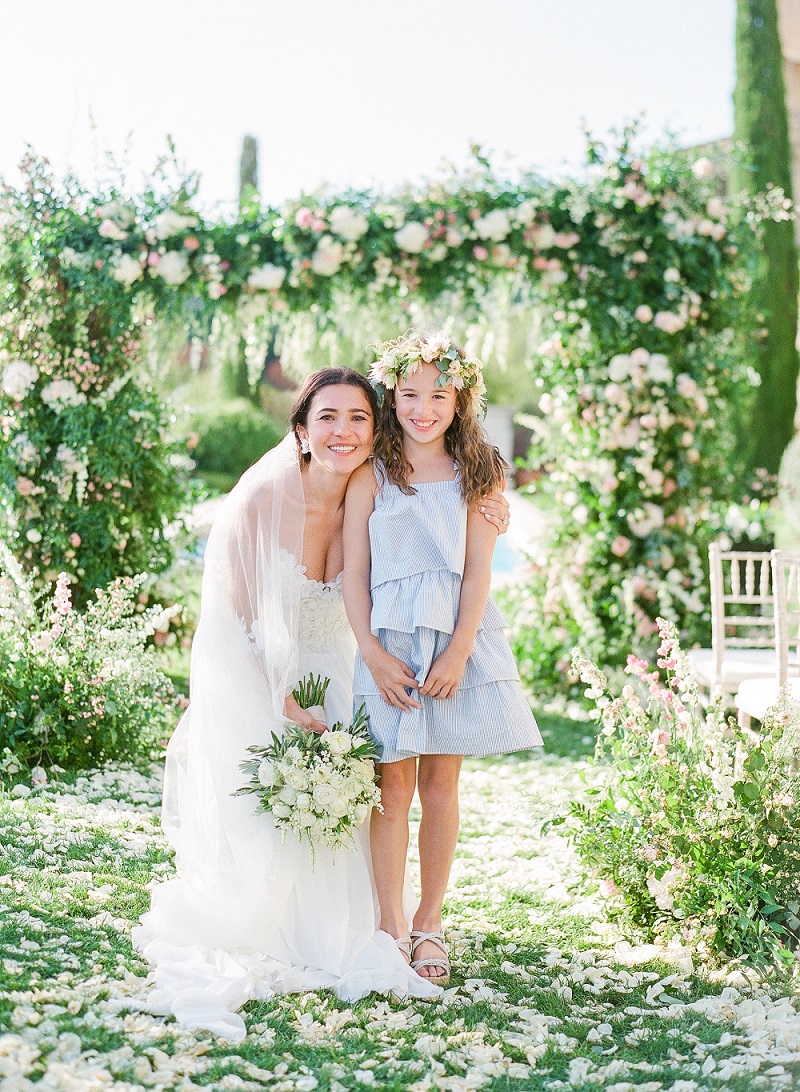 (c) Oliver Fly Photography So happy to reminisce this day with the beautiful @nerikarraworld and her bridal bouquet full of lily of the valley. 🥰✨ Photography: @oliverflyphotography Wedding Planner: @wepinprovence Venue: @airellesgordes Cake: @madeincake Furniture:...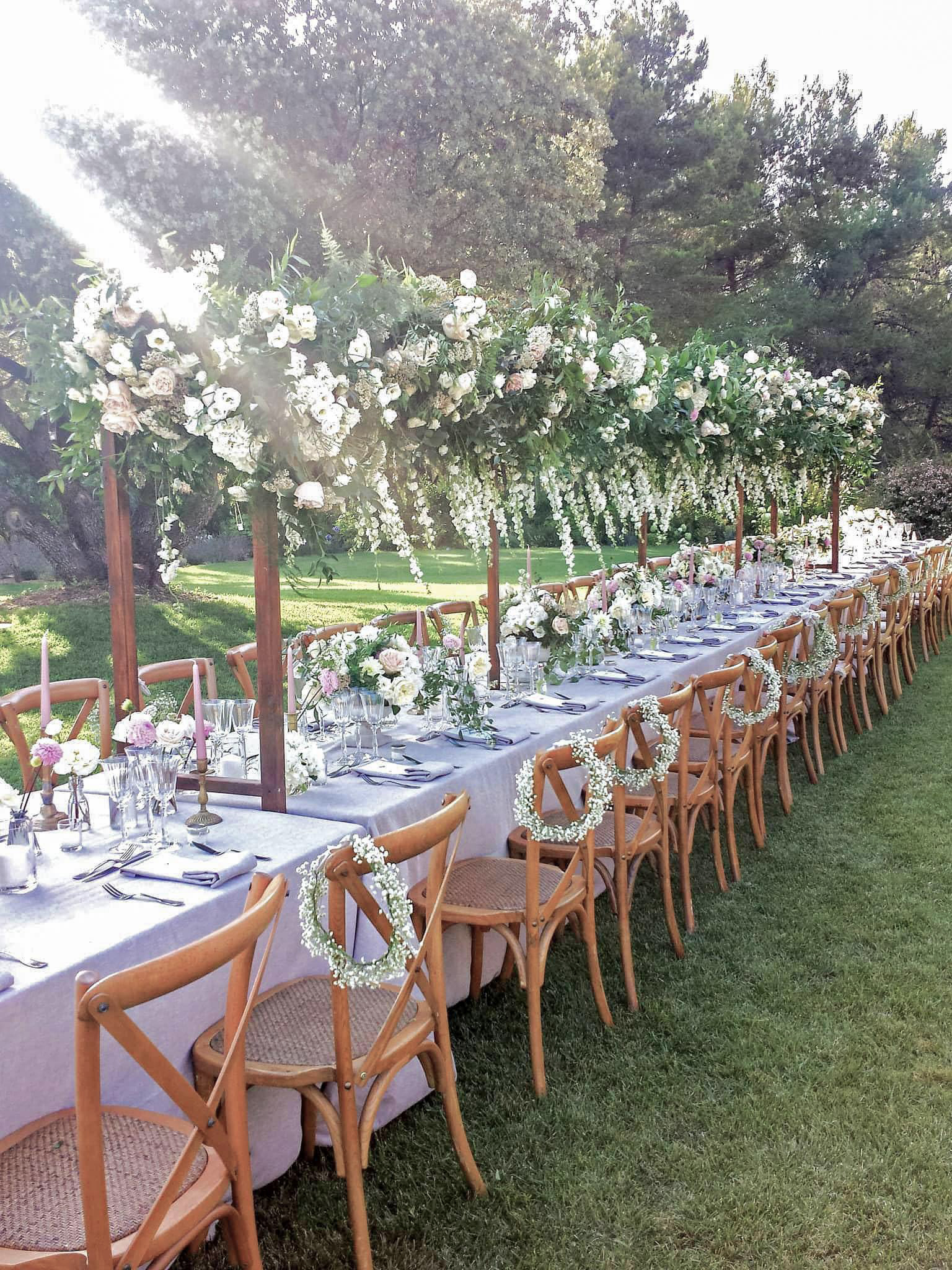 A well celebrated 10 year anniversary under the canopy ! An unforgettable event in the gardens of a sumptuous "mas" at Eygalières. A floral canopy is a dreamy and never ageing decoration ! Catering : L'Eveil des Papilles | Floral Design : Big Day Design | Linen :...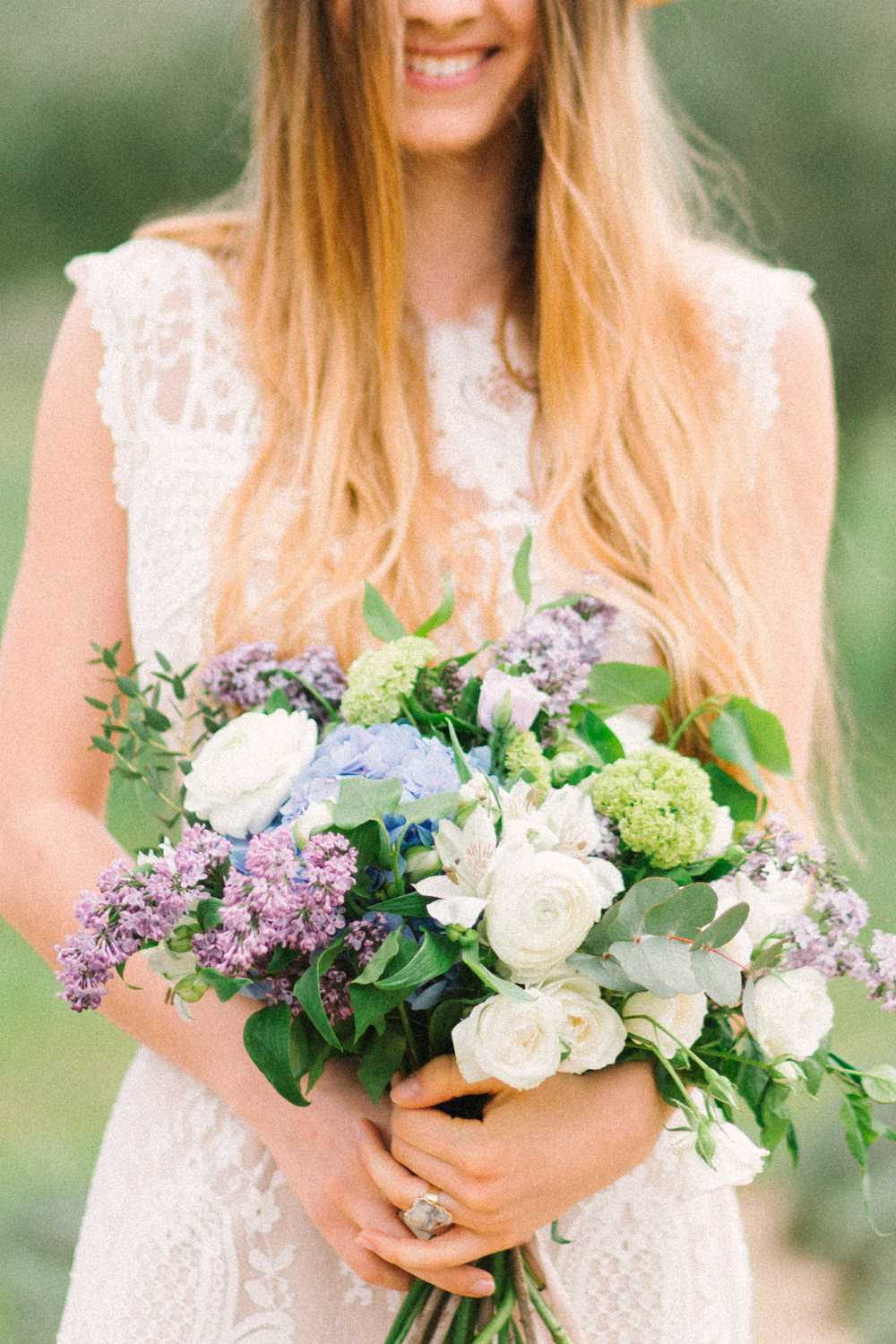 As trees are starting to bloom in Provence, we celebrate the springy weather with these fresh vibes at Mas de La Rose. Photography: Maya Marechal | Planning: Isla and Smith |Venue : Mas de La Rose | Flowers : Big Day Design
Wedding in Provence for Presence Wedding Planner. Photography : Marta Puglia | Venue : Mas de La...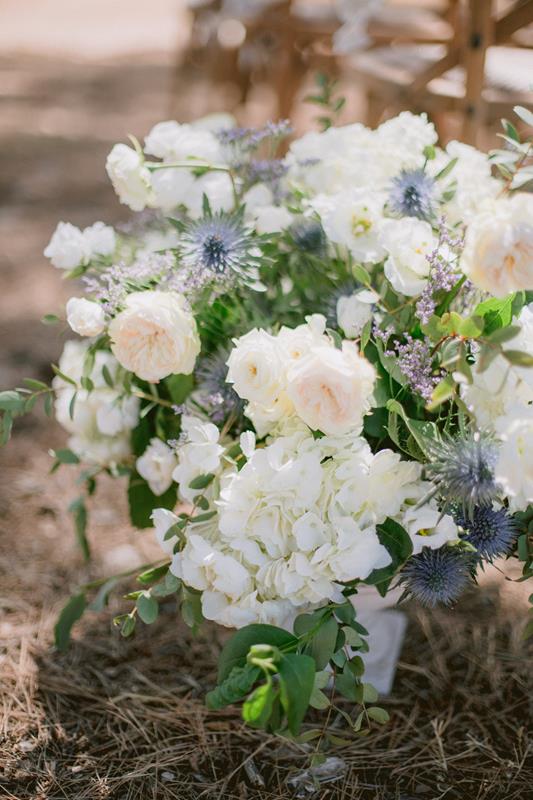 Wedding Planner : Loli Events | Venue : Domaine de La Pierre Blanche | Photography : Claire Macyntire
Discover how we created this sumptuous, arch decor at Bastide de Gordes. A springy, unforgettable atmosphere, for a September bespoke wedding... Découvrez comment nous avons créé ce somptueux décor de cérémonie à la Bastide de Gordes. Une atmosphère printanière, pour...
Hermès inspired tassels, peonies crush and clean cream candles. Wedding Planner : By Mademoiselle C | Floral Design : Big Day Design | Stationery Design : Crème de Papier | Venue : Clos Mireille
Flashback to this seaside wedding at Ile de Bendor. As seen on Magnolia Rouge Wedding Planner : Loli Events | Photography : Bubblerock | Venue : Ile de Bendor - Iles Paul Ricard
Old books, cherries, potteries, brass candleholders, light globes and falling foliage... A vintage and garden wedding atmosphere at Domaine de Blanche Fleur. Venue : Domaine de Blanche Fleur | Caterer : L'Eveil des Papilles | Floral Design : Big Day Design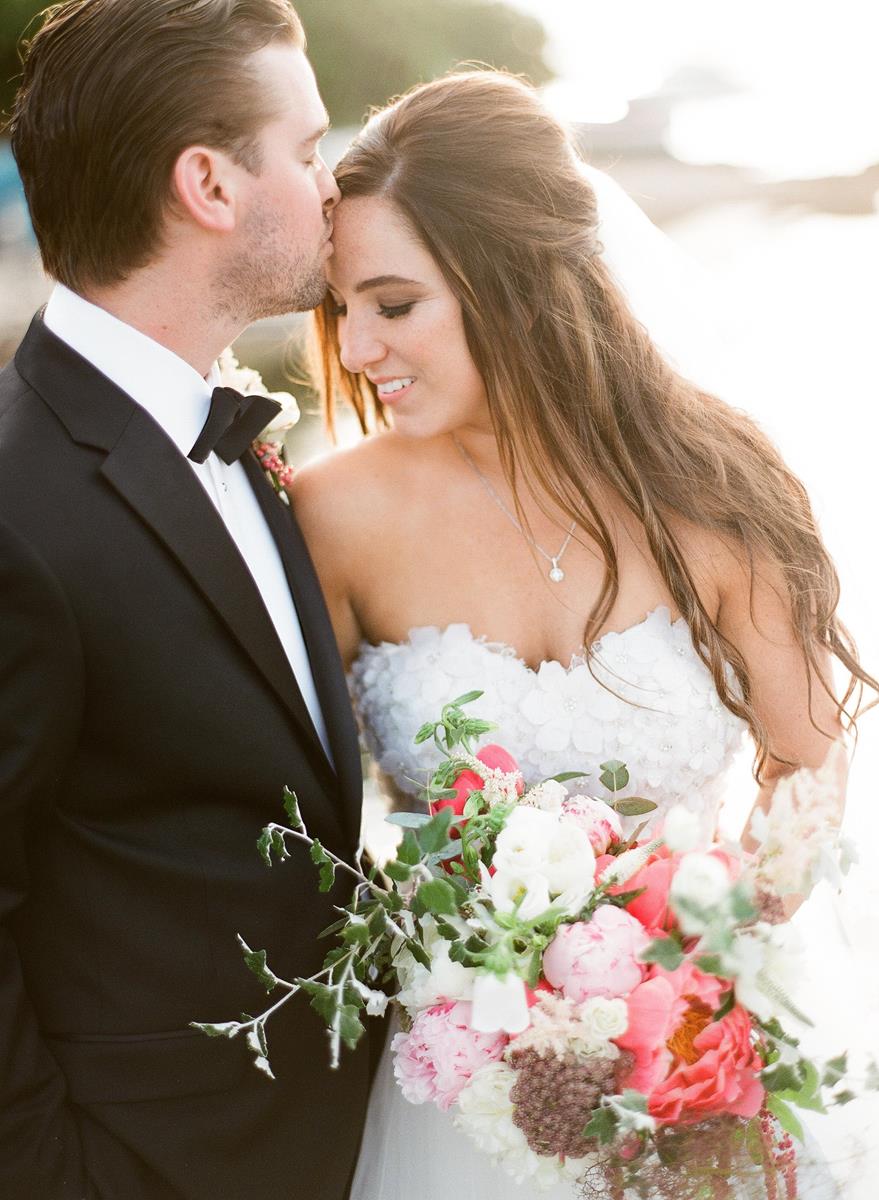 #peonylove at Belles Rives on the French Riviera. Wild Romance on French Riviera with bunches of Coral Charms peonies, grey linen and the sea... As seen on Carats and Cake Photography : Greg Finck |Wedding Planner : Wanderlust Wedding | Venue : Belles Rives |...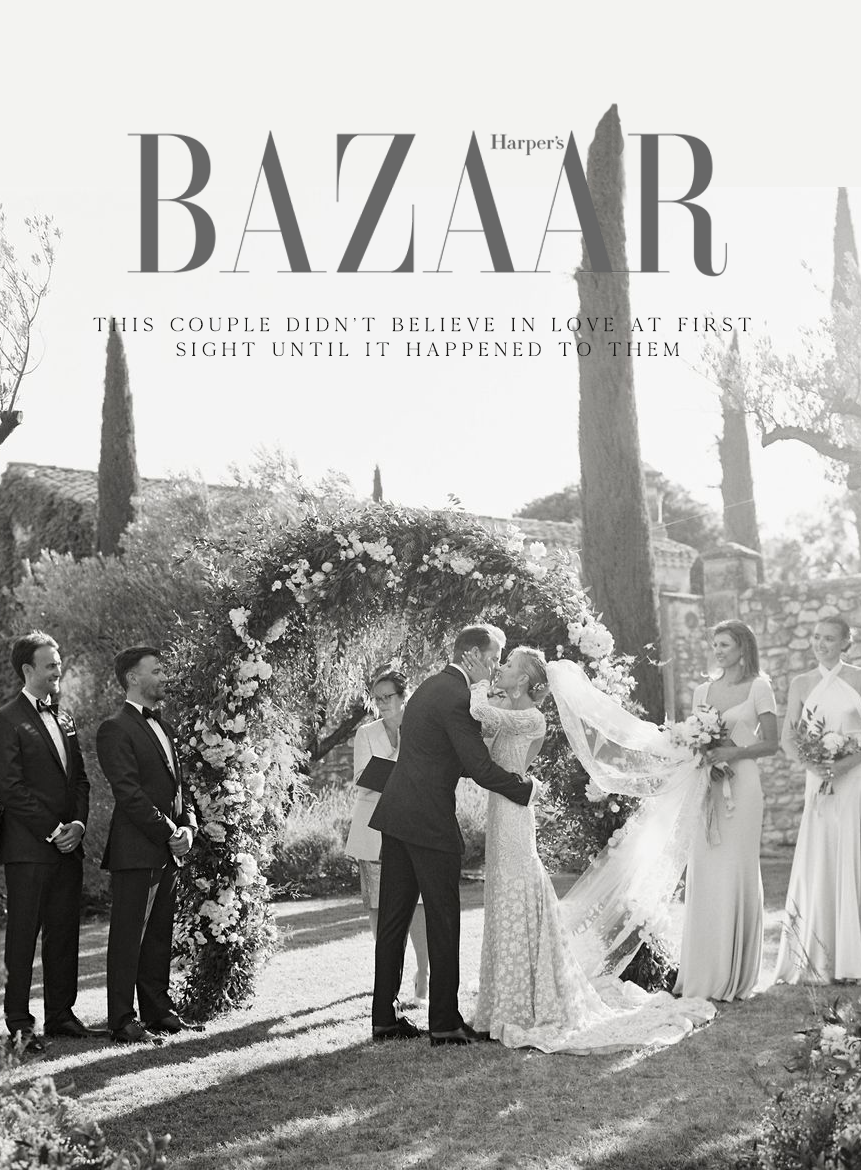 How incredible to see this wedding featured on Harper's Bazaar US! This organic wedding at Chateau d'Estoublon is considered at one of the top organic weddings in Provence ! This wedding at Château d'Estoublon, truly was a fairy tale and our flowers the most beautiful...
We can't seem to find the page you're looking for.
There may be a misspelling in the URL entered, or the page you are looking for may no longer exist.