« WE ARE PASSIONATE ABOUT CREATING A UNIQUE ATMOSPHERE »
The atmosphere of your event must be stylish, like a perfume softly reflecting your personnality. We are secretly passinate about imaginating and creating a recipe faitfhul to your style and our signature.
L'atmosphère d'un évènement doit être percutante, stylisée et évoquer un souvenir spécial, délicatement parfumé de la personnalité de ceux qui l'organisent.  Imaginer et créer pour vous,  la recette permettant de mettre en relief votre style, au moyen de notre signature, est une passion qui se tient secrètement derrière tous nos projets.
MORGANE PLANQUE
FONDATRICE
Fondé en 2011 par Morgane Planque, Directrice Créative, Designer et Scénographe. Morgane conçoit, organise, avec sensibilité et intuition, des jeux d'atmosphère pour ses clients. Depuis dix années, elle s'attache à envisager des décors sur-mesure, reflétant à la fois, la personnalité des clients et sa signature créative inspirée, faite de douceur, naturel,  caractère et singularité. Morgane dessine des  cérémonies, des dîners, ainsi que des mises en scène pour des collections de produits.
Martha Stewart, Style Me Pretty, Magnolia Rouge, Harper's Bazaar, Brides US, Wedding Sparrow… Son travail connait de nombreuses publications à l'international.
En 2016, elle est reconnue « Best World's florist » par le blog  Junebug Weddings.
En 2019, elle participe au dîner de lancement #Renutriv d'Estée Lauder, un évènement marquant dans l'univers de la cosmétique.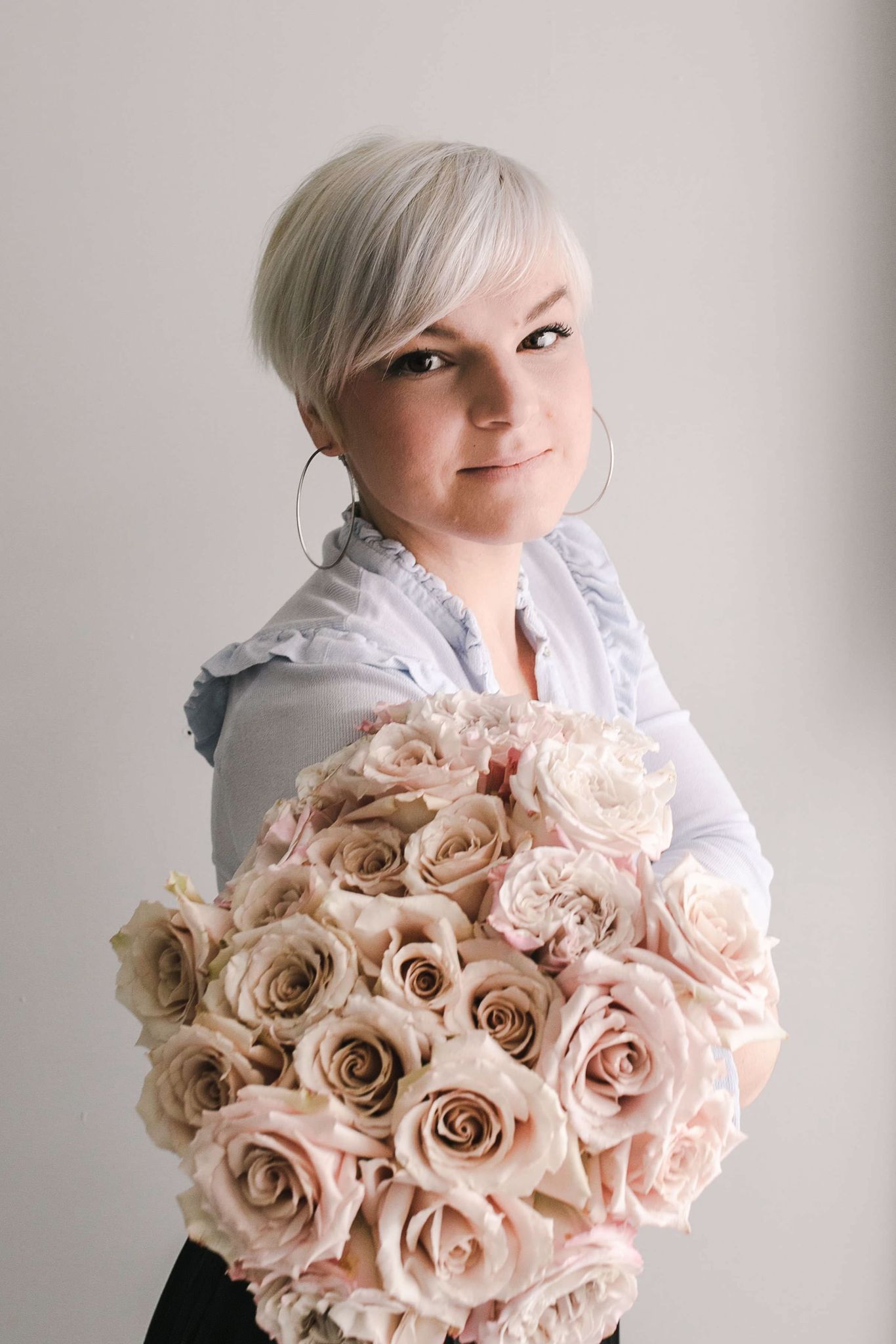 Photography: Marta Puglia
MORGANE PLANQUE
OWNER
Morgane Planque, Creative Director, Designer and Scenographer, founded her studio in 2011. She designs, organises  several atmosphere sets for her clients. For ten years, she is pouring her creativity into making bespoke designs, with an inspired signature, made from softness, texture, nature and singularity. Morgane draws dinners, ceremonies, photoshoot decors for branding reveals.

Martha Stewart, Style Me Pretty, Magnolia Rouge, Harper's Bazaar, Brides US, Wedding Sparrow… Her work is featured in France and mainly abroad.

In 2016,  Junebug Weddings nominates her as « Best World's Florist ».

In 2019, she adorns the #Renutriv dinner  for  » Estée Lauder » with her florals. A memorable cosmetics event at Bastide de Gordes, Provence.